Booth
Short Seminar by Sponsors(30 min.)will be held at the Convention Hall A.
As of January 12, 2017
January 27, 2017
Sponsors
Seminar Title
Speakers
1
CLIMB Factory Co., Ltd
The ICT management tool chosen by top of athletes, professional teams and school teams
Toshiharu Aoki
2
SIGMAX
Analysis of the foot arch and alignment and molding of CustomBalance insoles
Katsumi Nogawa
3
Round Flat, Inc.
Pelvis and Sport Movement – from a viewpoint of applied anatomy
Kyoko Takeuchi, Ph.D.
January 28, 2017
Sponsors
Seminar Title
Speakers
4
Wattbike Japan
Case Study: World Class Talent Transfer with Wattbike
Mitsuru Ohki
5
MORINAGA & CO., LTD.
Effect of Protein-EMR supplementation on athletes' body composition :a randomized controlled trial
Omi Naomi
6
MAKI WAVING STRETCH
Unprecedented ultimate muscular fasciae release
Naohiro Maki
7
UESAKA Barbell Company
Training to effectively utilize the force plate
TBD
8
Senoh
New Functional Training Gear for ALL, "STROOPS & AXILIZE"
RIKIYA WASEDA
9
Johnson Health Tech. Co., Ltd.
Sprint training using S-Drive Performance Trainer.
-Interest expanding of HIIT and future prospects.-
SHOTARO TANINOKUCHI
10
Zaoba Corporation
Free Weight Training for Enhancing the Function of Upper Extremity and Scapular Muscles.
Motozumi Kitsunai
11
THINK FITNESS Corporation.
Latest exercise equipment experience session
Hiroyuki Shirai
January 29, 2017
Sponsors
Seminar Title
Speakers
12
FITNESS APOLLO JAPAN
HOW and WHY KEISER can help improving performance for all
Ryotaro Katsura
13
KISTLER Japan
MARS System ; Management of Performance for Athlete
Masahito Hara
14
Perfect Trainers
Power Plate Conditioning
Masaru Kono
Party
Welcome Reception (free of charge)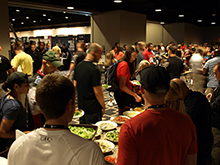 Friday, January 27th, 16:30-18:30
On January 27th, there will be a stand-up party featuring a songleading performance by the Japan Women's College of Physical Education, special gifts presented from booth exhibitors, and more. Making it a lot more fun, the party is a highlight of the conference!
Japan Women's College of Physical Education
Songleading Club "GRINS"

Won 2nd Prize in the Team Cheer Pom Division at the ICU World University Cheerleading Championships 2016
» A message from the Songleading Club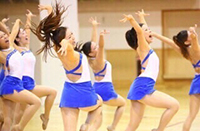 25th Anniversary Commemorative Ceremony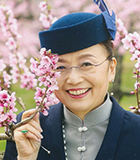 Saturday, January 28th, 9:00 - 9:50
5th NSCA International Conference Organizing Committee Chair Princess Tomohito of Mikasa (Nobuko) will greet the guests at the Commemorative Ceremony.
Informal Party (an extra fee of \2,000 in addition to the registration fee applies)
Saturday, January 28th, 18:30-20:30
This stand-up party, attended by both lecturers and participants, is a time to share information and boost ties of friendship. Take advantage of this great opportunity to speak directly with our group of lecturers, which includes individuals invited from overseas. Featuring a theme of Japanese tradition, there will be a Japanese wadaiko drumming performance in addition to the NSCA Japan Awards Ceremony.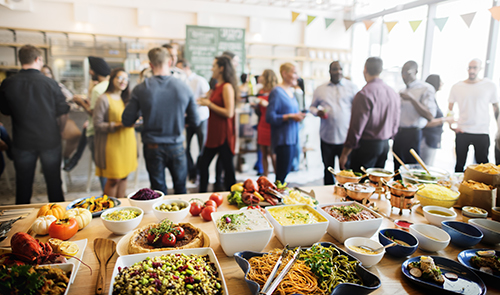 Wadaiko SPC

This wadaiko team operates primarily in Chofu city, Tokyo.
» A message from the team